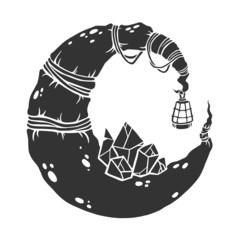 Zita Banyai
Fantasy Artist | Illustrator
Oradea, Romania
Summary
Fantasy digital artist with BA degree in fine arts - illustration & graphic design (2013), worked as a self-employed illustrator and fantasy artist between 2016-2019, now looking for a permanent job in the industry..
Art skills: 2D digital art (game concepts & prop design), concept sketching, character and outfit illustration, storybook illustration, isometric game art.
Personal traits: open-minded, self-critical, organized, motivated, detail-oriented, adaptable.
Skills
Illustration
Character Design
Graphic Design
2D Art
Software proficiency
Experience
Graphic Design & Illustration at Self-Emplyed at Banyai Zita PFA

Oradea, Romania

Worked as a self-employed artist as illustrator and graphic designer not only local but world wide to get an essence of working on bigger projects and have strict deadlines, and meanwhile be able to build a better portfolio for later finding a permanent job in the industry.

As self-employment is hardly accepted as professional work experience, I'm ready to "start over" as a junior in the industry, backing my knowledge up with the portfolio I managed to build meanwhile, and which I continuously refresh.